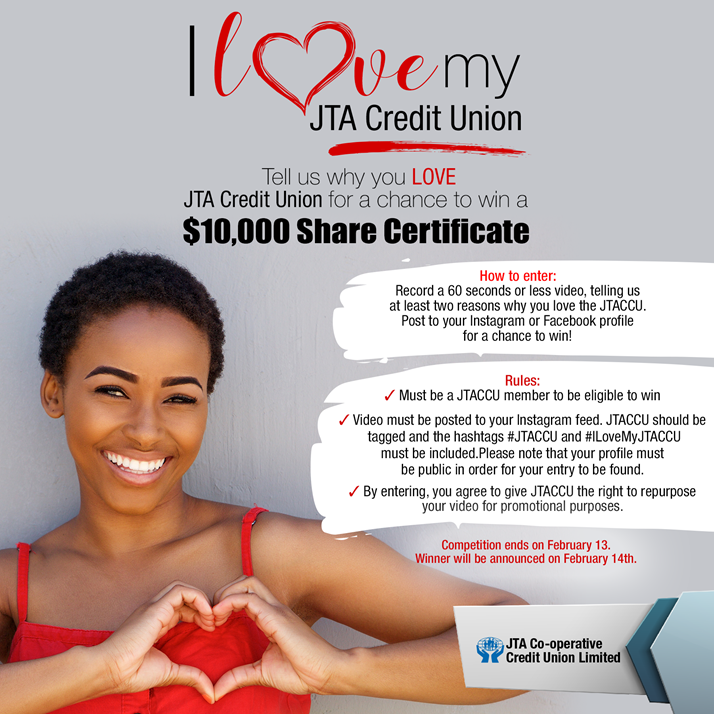 Let's Get (Back) into the Groove
To all our valued members,
It has been a while since I shared with you via this blog, please allow me to first of all apologize for taking so long to talk with you. So much has happened since we last spoke, I must admit that I have been a bit caught up putting plans in place o ensure that your continuous experience with us is memorable (in a good way).
The last time I shared with you on this blog was in December of last year, the post I made then dealt with our yearlong activities that were undertaken during our diamond jubilee year. During 2019 we really enjoyed serving you, the activities we carried out helped us to draw closer to you our members, we hope you feel the same way. But 2019 is over and now is the time for us to get back into the grove.
At this particular moment we are three months deep into the new year, and for many of us 2020 is taking on a clear and definitive shape. As the General Manager of you Credit Union I take pride in telling you that our plans for this year are likewise moving at a desirable pace which will in turn allow us to serve you better. What exactly does this mean? It means that changes are being organized some already implemented that will offer you greater convenience. Let me share some of these changes with you.
Online Services- for a number of years our members have had the opportunity to view their statements online, and this was the extent our online services. That has changed, currently our members are able to, not only view their account statements but also transfer funds between select accounts. We want you to make the most of this opportunity because it gives you the power to control your finances. If you have not yet signed up for online banking I am urging you to do so now. Simple visit our website click on Online Banking and get the process going. Additionally, your Credit Union now has an Interactive Voice Response (IVR) capabilities so members can receive information about their account status with only a telephone call. Finally, members who have Scotia Bank accounts can transfer monies to their accounts held at the JTA Credit Union. Simply login to your Scotia Bank account add the Credit Union as a "Payee" and follow the instructions. This allows our members to service their account without making a visit to a branch office.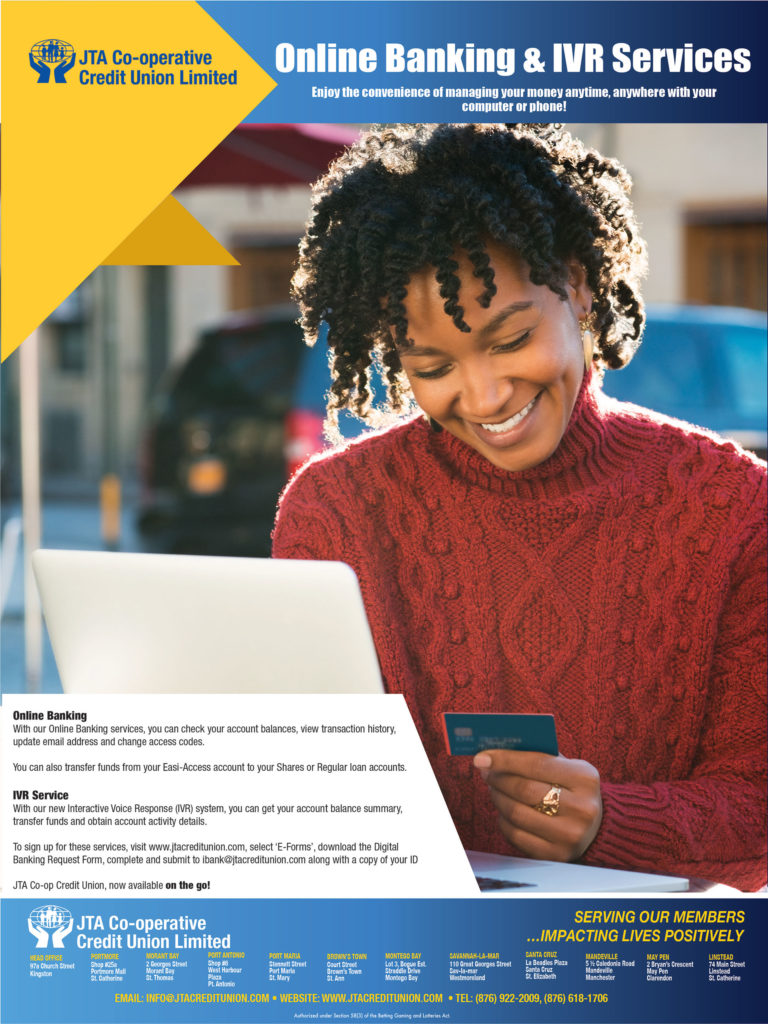 Branch Interactions- We know that dedicated members make strong branches and strong branches result in a solid organization. That is why we have decided to empower each branch to interact with their members in the way that suits them best. As you visit your local branches you will notice that we have increased our staff complement. this was done because we want to be able to serve you better. Also, throughout 2020 we will be holding more promotions at the branch level. We invite you to participate in these promotions you may be the winner of one of several prizes.
Social Media posts- For 2020 we will be increasing our interactions on social media. Most of you may remember just last month when we held our first social media campaign the, I Love my JTA Co-op Credit Union Ltd. Campaign. Some of you may have even participated in the campaign a special thank you if you did take part. For those of you who did not participate in this first campaign please stay tuned as we will be holding more campaigns and competitions on our FaceBook and Instagram pages in the coming months.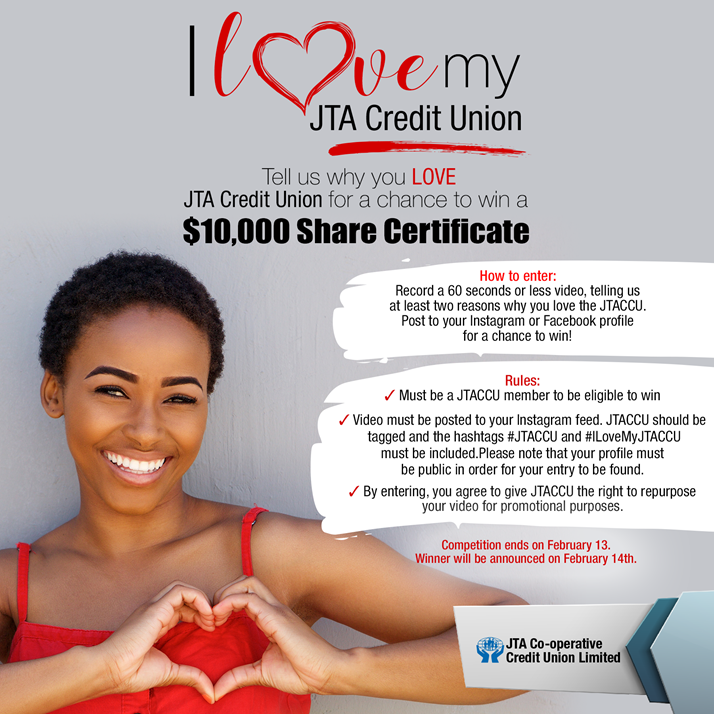 As the year progresses we will be rolling out even more programmes, campaigns and yes competitions for you our members. We encourage you to visit your local branches, call us, email us and visit our website and social media pages that way you won't miss out on any of our exciting activities.
This is where I leave you this month, remember I invite your feedback, comments, queries and general interactions. Until next month remember that the JTA Co-op Credit Union Ltd. Is here to serve you and positively impact your life.