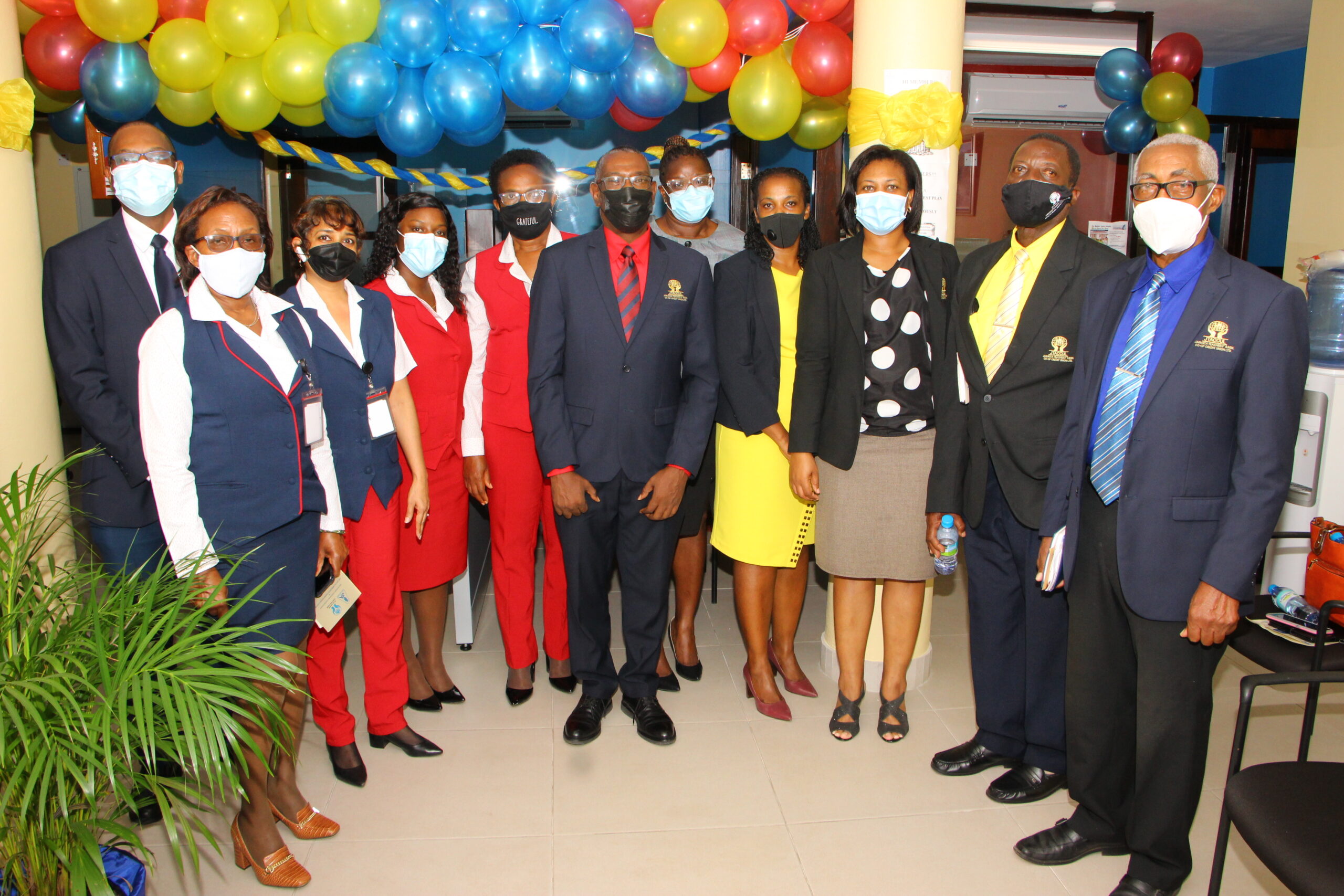 JTA Credit Union opens new office facilities to serve you our members better
On Friday July 2, 2021 the JTA Credit Union celebrated the opening of its new branch office in Little Bay Port Maria, St. Mary.
The ceremony was a joint venture with the Jamaica Teachers Association (JTA) with which the Credit Union shares the building. The newly renovated office spaces were long overdue, as the Credit Union outgrew its previous location. The new facilities will allow members in the parish of St. Mary, as well as portions of Portland and St. Ann, to transact their business in comfort with modern and safe surroundings.
According to the Mayor of the Port Maria, Richard Creary, the newly renovated building is a welcome and fitting addition to the town which, has been experiencing several other infrastructural improvements and development to local buildings. The office building which is shared between the JTA and JTA Credit Union is named after the late Vilma Lawes-Munroe, who was an outstanding JTA Regional Officer for the North East and a devoted member of the JTA Credit Union.
The new office building is just another step in the Credit Union's continued efforts tobetter serve you our members and positively impact your lives.