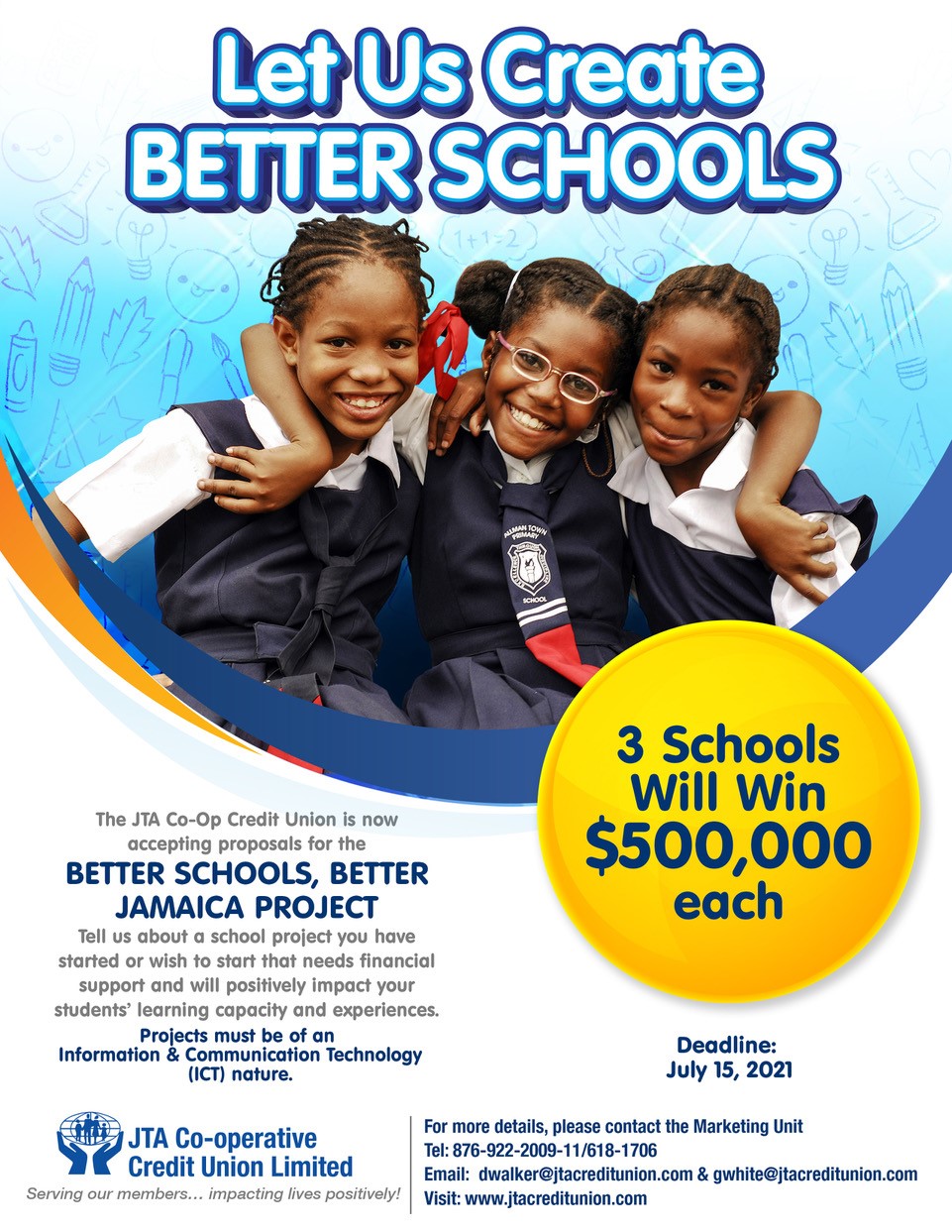 Three Schools awarded in the JTA Credit Union's 2021 Better Schools…Better Jamaica Project
The JTA Co-op Credit Union has awarded three schools in its annual Better
School…Better Jamaica programme. The programme opened in May 2021, and received several applications from schools across the island. However, only three schools emerged as winners, these were: Donald Quarrie High, Catherine Hall Primary and Marymount High.
The Better Schools…Better Jamaica programme began in 2018 and has the goal of funding projects at schools that are geared toward significantly improving the teaching and learning experiences in the various school communities. This year, when the Credit Union opened the programme a call was made specifically for projects that are of an Information and Communication Technology (ICT) nature. Given the fact that teaching and learning is mainly taking place online, the Credit Union wanted to support this shift as best as possible and sought to do so through the Better Schools…Better Jamaica Project.
Each school is awarded $500,000 to complete their projects. The JTA Co-op Credit Union is confident that the winning schools will benefit greatly from the funds to be received.
The JTA Credit Union is dedicated to improving schools across Jamaica and
besides awarding grants through its annual Better Schools… Better Jamaica
project, the organization also gives financial support to various school projects throughout the year.